Atikokan Equestrian is a small group of horse loving locals who are very proud of what our community in Northwestern Ontario has to offer horse horse enthusiasts near and far. Come and discover the amazing scenery and trail riding available in Atikokan.
The miles of signed trails, with maps available, deliver an experience for all levels of riders from beginners to advance.  Due to a variety in terrain (from broken pavement, gravel, sand, grass and bush), we highly recommend some form of hoof protection for your equine partner EG. boots or shoes.
Our recreation facility is very accommodating for non-local riders who wish to enjoy the area. The recreation facility offers 2 large open areas for a number of rigs and campers along with running water, high ties and permanent pens/ stalls available. Users are allowed access to permanent washroom with running water including an outdoor shower. We also encourage anyone to bring and set up their own portable fencing if they wish. The small lake on site is considered a favourite and natural choice to cool down in with your horse on those warm summer days.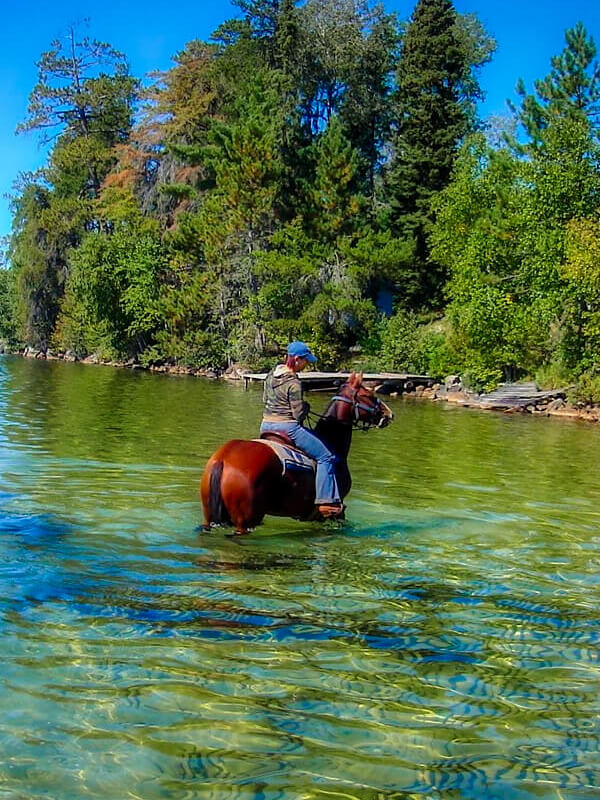 Atikokan Equestrian – Annual Horse Ride Event
On the second Saturday in September (with occasional exceptions) we host a herd of riders for what has proven to be a weekend of horsey fun! Saturday morning, riders' saddle up and head out on an approximately 25km marked loop highlighting a large portion of our trails and beautiful scenery that Atikokan has to offer. We try to change up the event every year with such things as adding different elements and routes. We strive to keep things interesting and fun, in hopes that participants will return year after year. Following the ride, everyone is treated to an amazing meal, with prizes to be awarded.
Still interested in more fun after dinner and prizes? Then choose to camp, settle in lakeside by the campfire, to discuss trails ridden over the past few months during a weekend that has been described as 'the highlight of the summer riding season'.
Plan a riding trip to Atikokan and share some of the best trails in Northwestern Ontario. Customize your own personal experience with friends that is suited to you or visit during our annual horse ride event and learn some of the trails in the company of the riders who have previous experience with the area. Either way, it will be one of the best trail riding experiences of your life.
You can also follow us on Facebook (Atikokan Equestrian) where we post additional and update details regarding our annual ride event every year leading up to the date. Please check out our Trail Riding and Camping tab on this webpage to learn how to book your camping adventure.
HAPPY TRAILS!
Discover Unlimited Beauty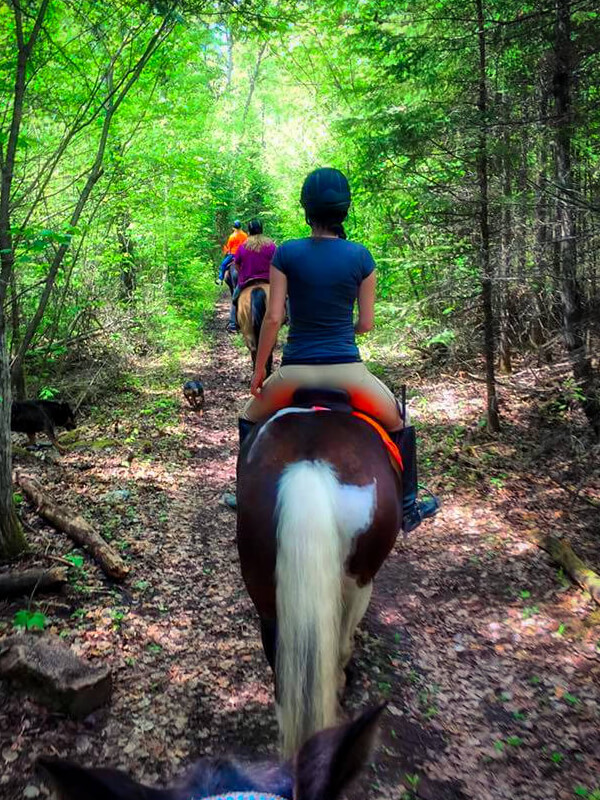 If you and your horse are interested in an adventure that is sure to please and will have you returning for more, please contact the Town of Atikokan for information and forms.  You can also follow us on Facebook where we post trail maintenance updates throughout the year.
Keep a lookout for us on the trails, enjoying a ride in what we are so lucky to call our own backyard.
Please Note: the majority of these trails are maintained by volunteers only and are shared between mountain bikers, hikers and horseback riders, so please follow some simple rules of the trail to ensure everyone's safety and enjoyment.  Bikers and hikers should always stop and yield to horses when they meet and should announce their presence when approaching a horse from behind.
Contacts:
Sandy Martin- 807-597-7588
Courtney Roehrig- 807-598-1262
Shelby Mackey- 807-598-1322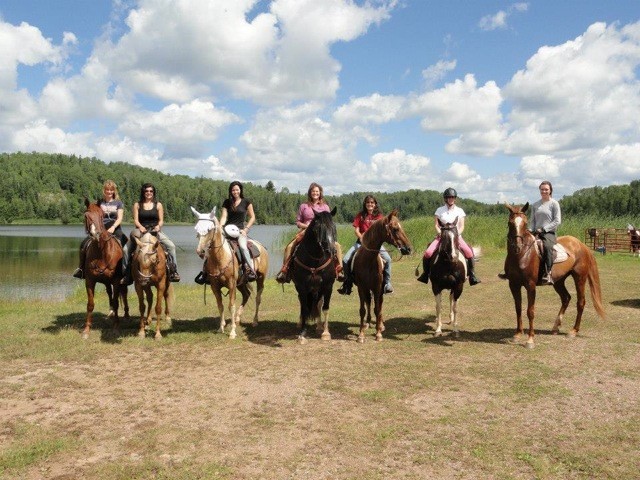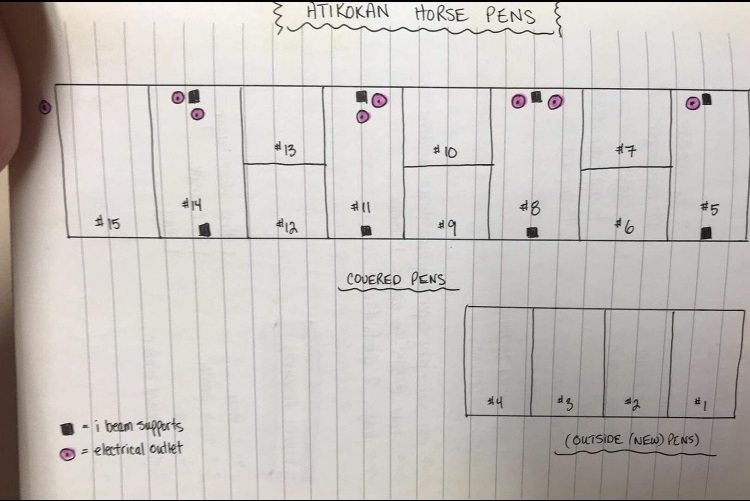 Atikokan Horse Pens
Horse Camping- $ 23.23 Per night
Daily/ Non Electraical Corral- $9.29
Weekly $139.38
Plus Applicable taxes
Visit each groups individual pages to learn more about their events.