ATV / UTV Club
The Royal Canadian Legion Branch 145's annual ATV/UTV Jokers Wild Poker Run.  We are the newest club to join the Charleson Recreation Committee and we are pleased to provide a new experience to the group.
This annual event will take place on the third weekend in September each year. Pre-registration is available on the Friday night as well as the morning of the run.  All drivers must have a valid driver's license and insurance; all helmets and safety belts are to be worn during the event.
The ride will be approximately four hours and will take participants on a scenic ride in and around the Atikokan Area.  Riders will travel to the midway point where there will have refreshments and snacks waiting. Riders will then make their way back to the Legion to end the ride. Stay to enjoy the evening with a Dinner and Dance.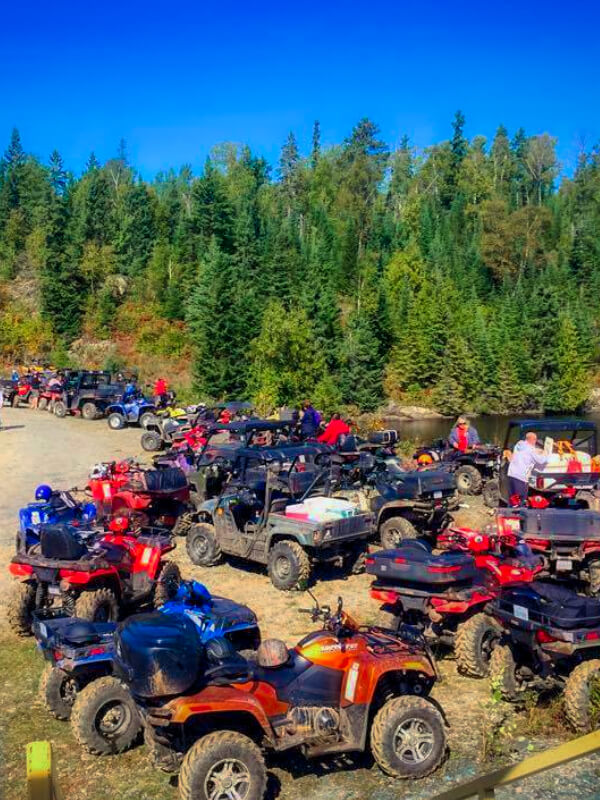 Discover Unlimited Beauty
For more information email us at:
Contact information:
Sue Gaudette– 807-597-7622     Darrin Rusnick- 807-597-8017
Todd Desnaulnier- 597-1246        Jim Maki– 807-598-1502  
RCL Branch 145– 807-597-2190
Find us on Facebook: RCL Branch 145 Jokers Wild Poker Run
Visit each groups individual pages to learn more about their events.