Atikokan Mudslingers
The Mudfling started in 1987, as part of the Atikokan Sports Days events.  It was a 16 year old Ed Boyko that founded this event and it has been a successful event ever since.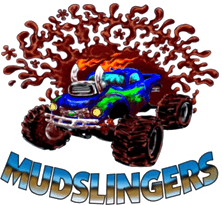 Atikokan Sports Days phased out, and the Sno Ho Club took over the Mudfling event. This lasted for a few years, but then it was dropped for a couple of years. The Atikokan Mudslingers was formed in 2000/2001 and the event is still going strong.
In 2009, we (being a group of the Charleson Recreation Area) received funding through an NOHFC grant and the Township of Atikokan.  This allowed us to purchase professional Timing Equipment, cement barricades (for extra safety), to do major mud track work, and work in the Pit Area.  The Charleson Recreation Area also received a major facelift with many new structures going up in the area.
We have the only Mud Track in Northwestern Ontario, with our track measuring 300 feet in length.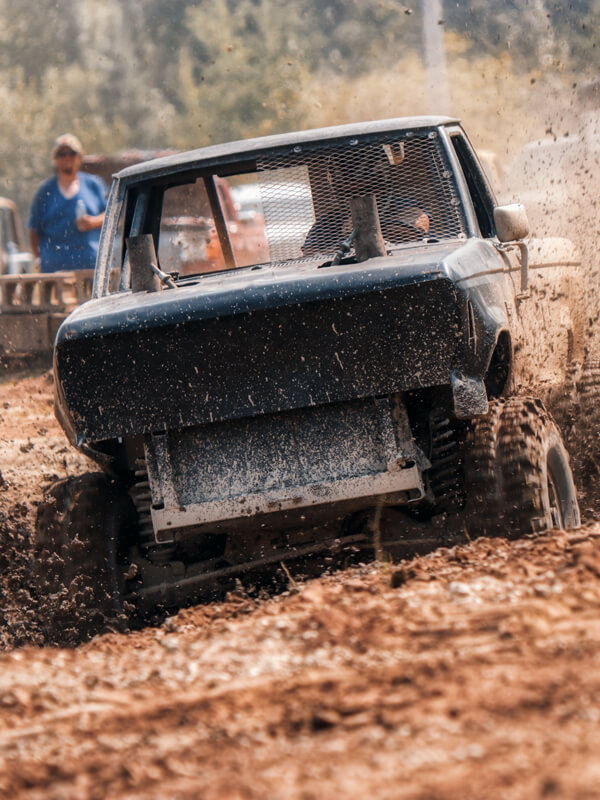 Annual Mudflings Event

Every year, on the second weekend in August, the Atikokan Mudslingers host their annual event; the Mudflings; However this years event will be on August 27th & 28th, 2022.  This event is for riders to show off their trucks and skills and see if they can make it through out 300 foot mud track.  There are 5 different classes that trucks and drivers can be placed in depending on the results of the truck inspections.
Racing starts at noon and goes till the trucks are done, so come on out and enjoy the spectacular show.  Sit back and enjoy the food and beer gardens and watch the mud fly.
Visit each groups individual pages to learn more about their events.